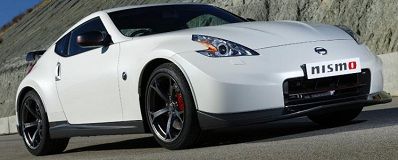 Nissan surprised everyone by showing the Nismo version of the 370Z during the official presentation of the European Juke Nismo that took place in Barcelona. The new 370Z will be sold starting from July.
The new version includes several changes to the look of the car, and includes a new rear diffuser, 19 inch wheels, improved brakes side skirts, a front spoiler and the suspension was lowered by 10mm. On the inside we have black alcantara with a red trim.
The 3.7liter V6 engine now produces 344hp and 371Nm and will do the 0 to 100km/h (62mph) run in 5.2 seconds. The top speed was not revealed but it should be limited to 250km/h (155mph).
Source:
autoportal